Get incredible women by using the Secrets that Experts use.
The only course that uncovers ALL THE SECRETS from experts to get hundreds of dates.
It happened again, didn't it?
I know your story… It's fucking rough.
Everyone's situation is different, but the results are usually the same...
I have a question for you
So why aren't you in that position yet?
You and I know this isn't the first time you wished that when you opened your phone, it would be filled with texts from amazing girls... is it?
When are you going to fix this part of your life?
By the end of this page, you will discover the Secrets to Getting girls in December 2021, using only a phone.
Hello, my name is Koen, CEO of Hovalo, and I'll admit it...
A few years ago, I was just like you.
BANG
I smashed my phone onto the table.
Only to realize I was at a busy cafe and everyone was looking at me.
"Uh, WTF are you doing?"
I just had another girl on Tinder tell me that I 'didn't seem like her type' and she didn't want to go out with me.
The reality was that I lost everything that took me years to achieve.
I was confused...
I had this overwhelming sense of insecurity over me.
And the feeling that I was a failure for not being able to get dates anymore.
There was a very good reason why I was not supposed to
suck with girls on Tinder
When I was 19 years old, I was a complete idiot for dating, but I could still get my first girlfriend.
Sometimes things weren't great, but we balanced the bad with the good.
One day, she came over, looking too serious.
I asked her what was going on and then she told me:
"I'm leaving you because I have feelings for your best friend."
My world crashed down and burned.
I lost my girlfriend and my best friend and thought it was all my fault.
I was devastated...
Why would she leave me for him?
That pushed me to learn how to get girls and hook up with them.
Over the next 5 years, I would read every book on how to talk to women, go out with friends, go to clubs, meet girls at bars, and go from not having any girls to choosing the girl I wanted to date.
I was expecting to get good results because I was good with women, but the results were far from amazing
The conversations went horrible, and getting the girls to show up for a date was another hell.
After months of using online dating, I was back where I started 5 years ago…
Lonely, insecure, and devastated.
After another week of lonely evenings, it finally hit me.
I had no clue how the online dating environment worked
I sucked at online dating, and that was unacceptable.
If I had a hard time solving Online Dating after learning for 5 years how girls worked, Online Dating for a regular guy would be a complete nightmare.
That's when I decided to find and create
THE system for Online Dating
First, I went to YouTube and watched about 100 hours straight of videos from tons of different channels about Online Dating.

That didn't work because it was the most generic advice ever.

So, I bought all the courses that were available on Online Dating.

That helped a little, and I got some better replies.

The bad part was that it often resulted in me using one good line
just to ruin the conversation one message later.

I gathered a long list of principles, techniques, and styles.

I knew I had to reverse engineer conversations and find the patterns.

I made multiple Tinder accounts in different cities and held more than 20 different conversations simultaneously.

I started to figure out which things ACTUALLY WORKED and which were just hurting the conversation.

The patterns were emerging as I started getting dates.

I analyzed these patterns further until I had an actual system.
Piece by piece, I created a holistic approach to Online Dating and started getting dates through Tinder and Bumble.

But why did it have to be so goddamn complicated!?

What I found next was mind-blowing…
The odds are stacked against us because there are more single guys than single girls in almost every city and town, sometimes even 2 to 1.
And guess what?
In online dating apps, this ratio is even bigger:
One girl for every THREE guys!!!
And nobody is telling you this...
Being average means that you won't get good results because you compete for the girl's attention with at LEAST four other guys who could be better than you.
You need to be great, not just average!
The real problem with become great is that you need to have a full system for communication, create an attractive profile, and master dating.
Exactly what nobody is teaching you.
Doing one thing well while the rest is giving you trouble won't get you results.
A complete online dating system is the way to make you GREAT.
Once I realized the need for a whole system, I went hands-on to make my own.
Things went from okay to incredible, really, really fast.
My success in Online Dating became so obvious that, shortly after, my friends would actually beg me to take over their profiles and get dates for them.
As it turned out, my system did wonders for them too.

Before my eyes, Hovalo Online Dating Outsourcing started: a service focused on getting dates for busy professionals who want to have an amazing dating life without learning the secret system that you are about to get.
That's tight.
This system doesn't work just for me.
At Hovalo, we manage dozens of dating accounts for lots of different guys and get the likes, matches, dates, and more dates.

The people who have learned this system say the following:
After applying this system constantly, I realized that apart from getting you matches and dates with amazing girls, it will also help you to:
Because of all the people that asked about my system, I created
Online Dating Secrets
The system you will learn in the course took us 5 years to develop and cost me tens of thousands of dollars in courses, research, personnel, and private coaching...
Of course, just having the system wasn't enough.
We had to break it down into simple steps from A to Z, which took my team and me 9 months!
That's why I am THRILLED that we have a course with the capacity to turn people into experts in Online Dating.
This makes getting girls as easy as waiting on your couch for the date you'll meet that day to show up.
Heck...
You could even be arranging your next date while one of your girls is coming over to your place!
(We'll tell you how, step by step
)
It used to take YEARS to master Online Dating
If you were serious about it, you'd need information from at least 20 different sources.

And you would only get 45% of what you needed.
Online Dating Secrets teaches you everything in only 7 days.
Yes.
In one week, your communication skills will be ahead of 99% of people.
With Online Dating Secrets you can expect benefits
If you want to be convinced even more, you can see what other students say about it.
(Maybe you even got here thanks to a recommendation!)
But before we get into the meat and bones of everything that you'll experience from the course,
Let me ask you this:
Would you like to access the course that can get you your future wife for not even 10% of the cost of your engagement ring?
And let's be real...
We both know which part is more important.
Or ask yourself: How much a life filled with attractive girls would be worth for you?
Let me show you some of the things that will change once you are on the inside.
In Over 11 Modules We're Going to Cover
General Information
Start things off from the right foot. In General Information, we uncover truths about Online Dating you probably didn't know until now.
Mindsets
To get the most out of your Online Dating experience, it's necessary to understand some basic concepts and adopt some new beliefs that will make your life easier.
Value
You will learn what makes some people seem superior to others, so you can become one yourself and discover how to portray all that attractiveness on your profile.
Becoming more attractive
Most people don't realize there are some things you can do to be more attractive. This module breaks down exactly what you can do for some super quick fixes and some longer-term gains.
Photos for Online Dating
Whether you like it or not, photos matter. That's also why we have spent so much time, effort, and money on getting this part right. We got you covered with our course regarding the type, scenery, or picture editing.
Profile Bio
You will learn the tricks we use to get girls to message us. Nothing is worse than having amazing pictures but a bio that will make the girl think Yuk. After this chapter, your bio will make them go Yum.
Texting Bible
We cover everything you need to know about texting from start to finish:
Openers, DHV, Framing, Hoops, Cold Reads, Statements, Compliments, Soft Closings, and more to master every conversation you can have.
Social Media
Social media is a huge part of online dating; so, in this chapter, you get a quick scope on setting up your profiles to make them work for you and not against you.
Voice Messages
Take the next step into an intimate interaction by sending irresistible messages that will leave her daydreaming of your voice and anticipating the time to meet in person.
Voice and Video Calls
Everything you need to have a successful and entertaining voice and/or video calls. Ensure that both get to know each other better while having a good time that will eventually lead to a date.
Extra Information
Golden nuggets of tips and tricks that you won't find anywhere else and will give your texts that boost of interest and emotion that are what separate the good from the best.
My goal is to give you everything you need.
That's why you will also be getting bonuses you won't see anywhere else.
No other course will get you photo edits from a professional who has worked for Victoria's Secret and Asia's Next Top Model.
Or a personalized profile audit.
All of these bonuses are part of our private service.
Bonus 1: Personal Profile Audit
Let an expert dive deep into your profile to inspect in detail what is good and what can be improved.
You will get a video with clear actions to take to make your profile go from average to outstanding and set you up for online dating success.
Bonus 2: Photographer Instruction Guide
This guide covers pretty much everything you need for a perfect photoshoot.

Posing, choosing outfits, accessories, activities, having confidence, and trusting that a professional will get the best of you, are covered to help you get the exact kind of pictures that your profile needs to attract high-quality matches faster.
It's the exact same one we give to our high-end clients.

Bonus 3: High Quality Picture Edits x3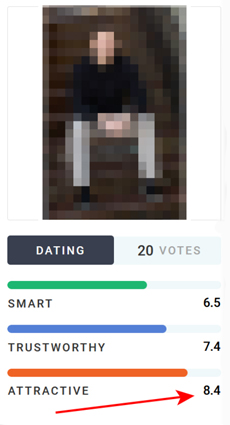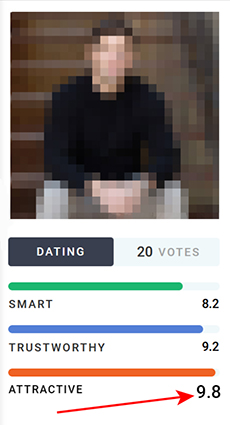 Imagine having Instagram-perfect pictures, but on steroids.
With Online Dating Secrets, you'll get 3 high-quality retouches from experts who have worked for Victoria's Secret, Apple, and Asia's Next Top Model.
Get more and better matches with pictures that boost the best of you.
Bonus 4: Value Increase Document
Some ways to become more attractive can take days, weeks, or even years, but we want to speed this process as much as possible because you want those matches now.

With our Online Dating Secrets course, you are also getting the DHV (Demonstrate Higher Value) Document to make you up to 3x more attractive within ONE day.
Bonus 5: Copy Paste Black Box
Never again tun out of things to say.
With this document full of lines from every category of text, just select the one that fits best, and see how your matches respond to a copy-pasted line as if you'd come up with it on your own.
Your conversations won't end once you get your hands on this.
Bonus 6: Match Management System
After using our system, many girls will be in line, which can be hard to manage.

That's why we created a professional Match Management System where you can have a clear overview of what is going on with every conversation—giving you clarity about your exact dating situation.
Bonus 7: Perfect Date Strategy
If you don't know what to do when you have a date, you will make a TON of mistakes that will ruin your chances of building a great connection with the girl.
That's why we created the Perfect Date Strategy. With this bonus, your dates will be extraordinary and actually convert!

You might be asking yourself why include all of this...
The reason is simple: I want you to succeed.
So I added EVERYTHING YOU NEED to become great.
Online Dating Secrets is not some half-ass product put together in a week.

This is the only full system.

THE REAL DEAL.
Let's sum up all the Value that you will be getting from
Online Dating Secrets:
The Full Hovalo Texting Course
Bonus 1: Personal Profile Audit
Bonus 2: Photographer Instruction Guide

Bonus 3: High-Quality Picture Edits 3x
Bonus 4: Value Increase Document

Bonus 5: Copy-Paste Black Box
Bonus 6: Match Management System
Bonus 7: Perfect Date Strategy
My Amazing Jokes
TOTAL VALUE YOU'LL BE GETTING:
The Full Hovalo Texting Course: $899
Bonus 5: Copy-Paste Black Box: $139
Bonus 2: 3 High-Quality Picture Edits: $150
Bonus 1: Profile Audit: 135
Bonus 3: Photo Instruction Guide: $99
Bonus 7: Match Management System: $99
Bonus 4: Value Document: $69
Bonus 6: Perfect Date Strategy: $69
My Amazing Jokes: Priceless
Total value you'll be getting: $1749
$899
$135
$99
$240

$69
$139

$99
$69
Priceless
$1749
You are getting a full system that will five you results for life.
Would this be worth it if you would never be alone again?
If from now on, you would wake up beside the girl of your dreams every day?
We make enough money with our outsourcing service—using this method—, that we don't need to charge you the full price of the course.
So, you can get our amazing system for $499.
Would you agree that is a fair price for all you will get?
You probably do.
And you are in luck because right now, it's not even $499.
We are running a temporary promotion to get
Online Dating Secrets for only $372
Get inside!
Change your life with Online Dating Secrets TODAY
I don't want you to take any risk on a product
you're not 100% sure about,
so I got this crazy Double Down Guarantee.
30 Day Money Back Guarantee
I'm not asking you to make up your mind now. What I'm asking you is to make a fully informed decision. That is all.
You can only do that from the inside, not the outside. Join the course and see that everything is truly valuable, helpful, and indeed delivers as promised. Once you have proof, you can decide to keep it.
If this is not for you, no hard feelings. It doesn't matter if it's 29 minutes or 29 days from now; if you're not happy, I'm not happy. All you have to do is go to Hovalo's Contact Page, say "refund me," and, in short order, you will receive your money back.
I'm very confident that when you sign up for Online Dating Secrets, you get exactly what you need to get matches and girls from the comfort of your home, or I wouldn't be using it for my business.
But I Want You to be Even More Confident that This is The Real Deal...
Personal Service Guarantee!

If you cannot get any matches or dates in the first 90 days after buying the course and following the lessons, I will personally have a one-on-one call with you to figure out exactly what is going wrong and create an action plan with you to solve this.
If I can't spot the issues and help you solve them, I will give you a full 100% refund, and on top of that, I will give you an extra $100 for the effort you've put in.
I only do this because it is extremely rare that someone doesn't succeed using the system. If this is your case, get in touch at: [email protected].
Let's Get This Straight:
I Don't Want Your Money if You're Not Satisfied
If you are interested in becoming an online dating expert, ACT NOW because our offer is limited to 4–10 courses every month.
See, our main business is our outsourcing service.
We focus the most on it, and we uphold the highest quality for both our clients and students.
People wanted a course where we taught the same system that we use for our clients, and we did, so our knowledge is accessible to more people.
Because Online Dating Secrets is designed for success, it includes personalized elements such as the profile review and high-quality photo edits. That is why we can only offer a limited number of courses.
If the course is currently sold out, keep an eye out for the next opening.
Think about how you wish things were.
How would it be for you if, the next time you opened your phone, you had
several girls texting you?
How would it be to put a smirk on your face and know exactly how to get that cute girl you fancy to come with you on a date this weekend?
Or how would it make you feel if girls actually asked you out because you did everything right?
Would that be something you'd enjoy?
It's time to CHANGE YOUR LIFE and get what you want!
Fill in your details, select the payment option you prefer, and you will get access to the course in less than 2 minutes.
You are a few clicks away from getting the solutions to those things you've always struggled with, and change your life right now!
Frequently Asked Questions (FAQs)
I realize that not everyone looks like Brad Pitt and we have dealt with that before. We have had clients who were probably uglier, shorter, and older than you are, yet we got dates for them. Does that mean that you will get the same results as Leonardo DiCaprio? the reality is, of course not. I'm not here to lie to you as some others do. What we do have is a proven system that will make you more attractive with long-term improvements and quick fixes.
Our clients keep paying us month after month and they keep getting dates after dates. This system is the exact same that we use with them, but for a small fraction of the fees they pay.
Other courses are often made to make money by people who have had barely any success with online dating. They slap a fancy name on the course, start telling fairy tales, and go hardcore on the marketing and sales. That's not what we do. We already make enough money to the point where we wouldn't need to make this course at all. Still, we've created it is to help the people who can't afford our services.
Even though we are selling this course for only a fraction of its value, we know that not everyone can pay the full price. That's why we launched Hovalo Scholarship, a way for you to get a discount or even the full course completely free if you qualify. Click here to see how you can apply.
Yes, there is. If you really wanna take it seriously, you can sign up for our service where we do all the texting for you. This way you can just sit back, relax, and worry only about what you'll wear for the next date.